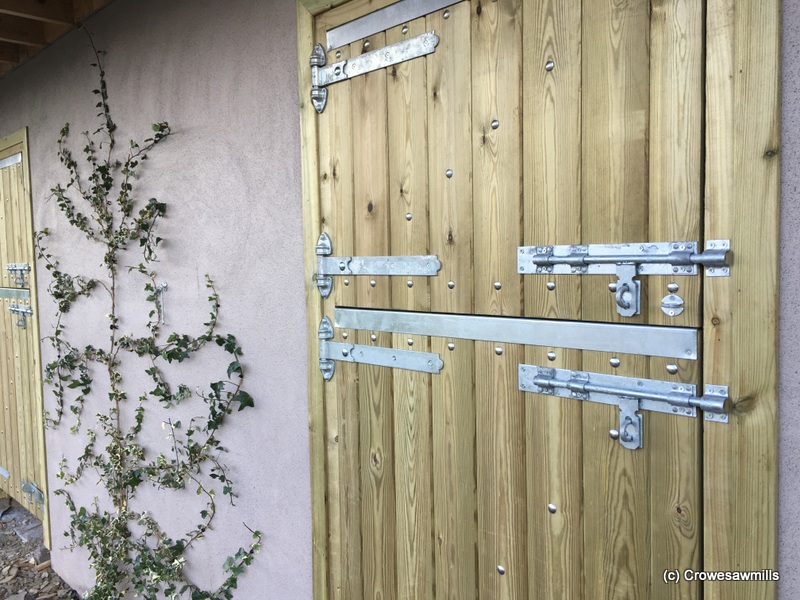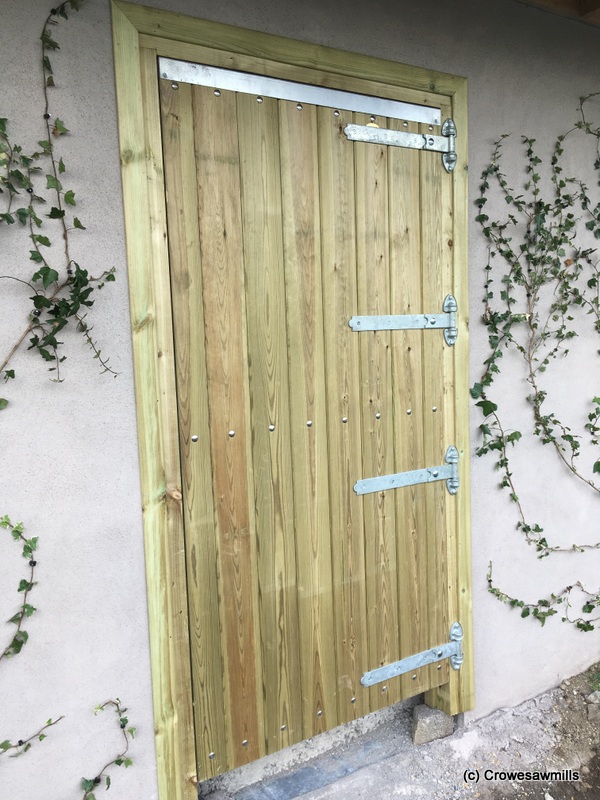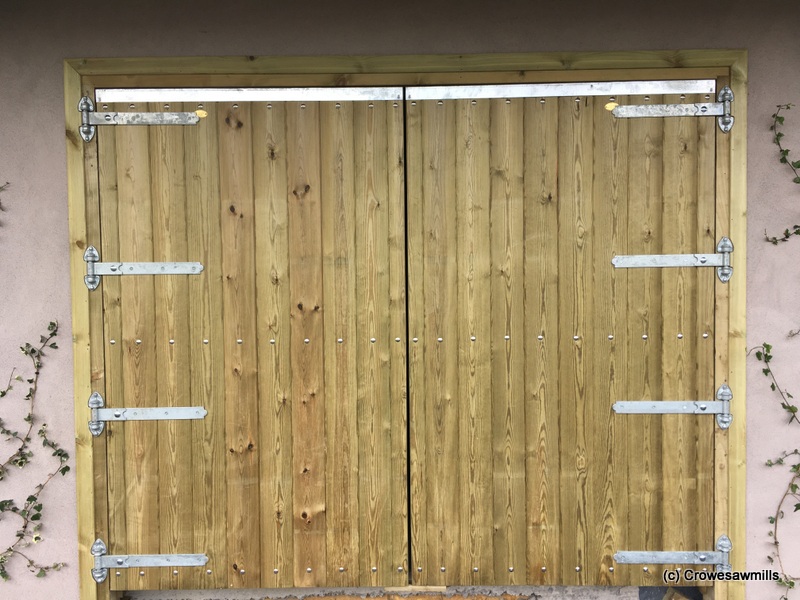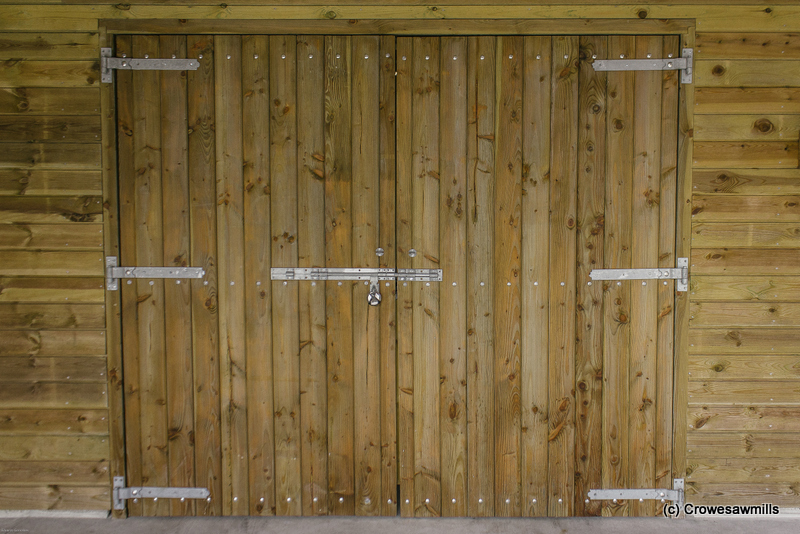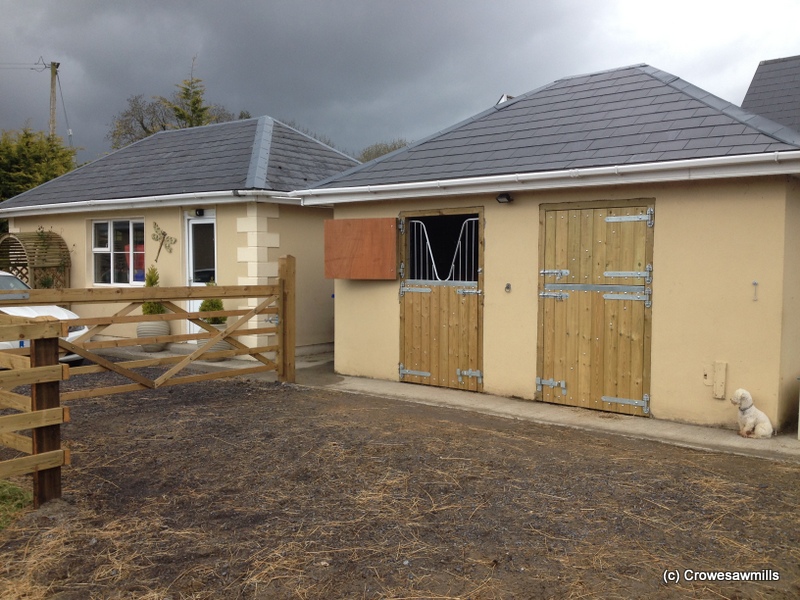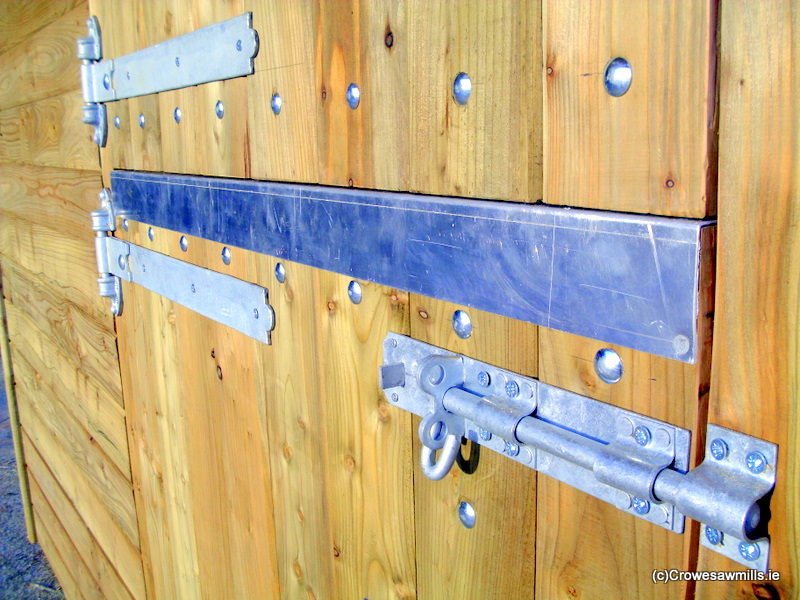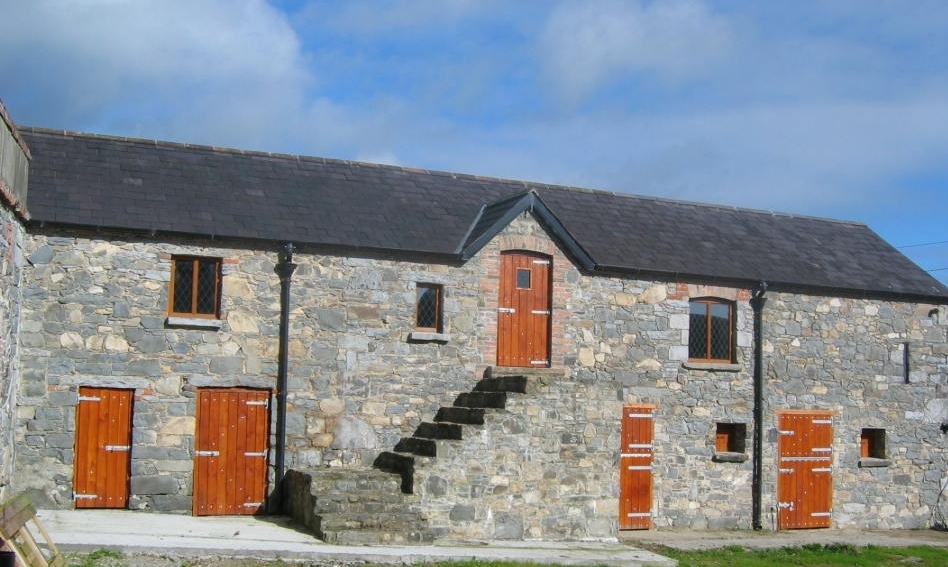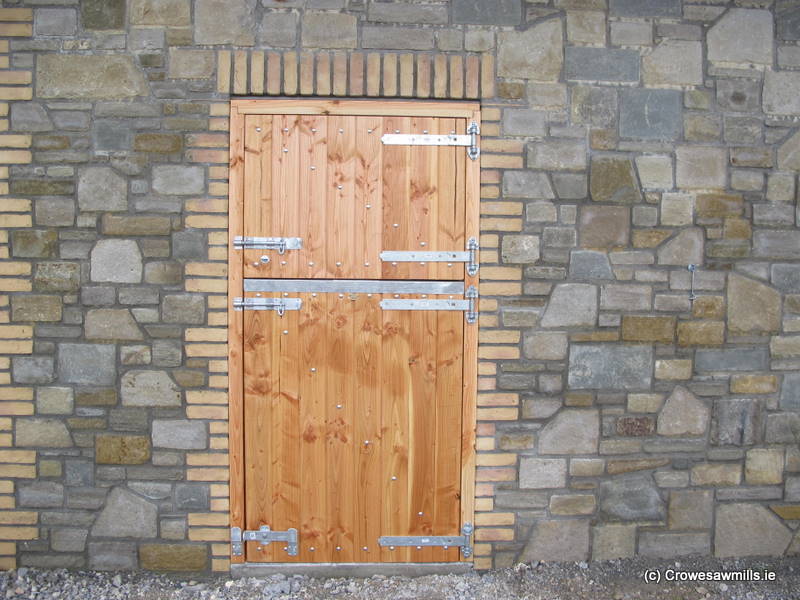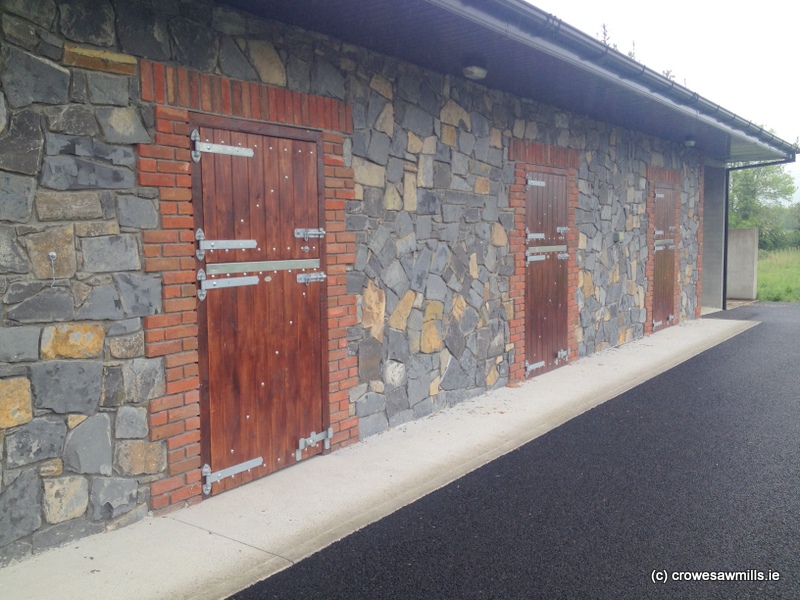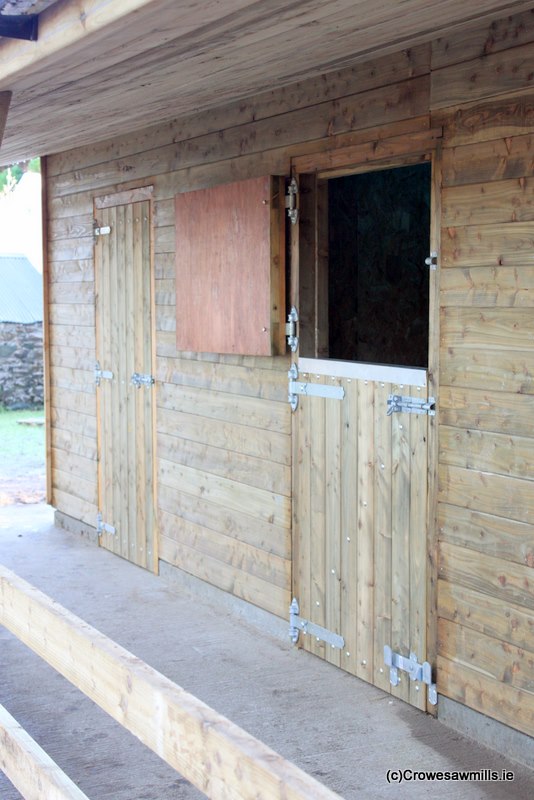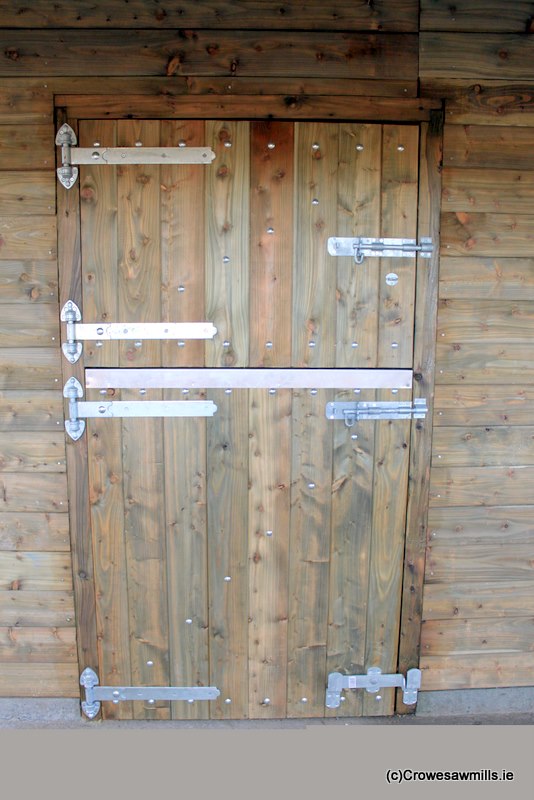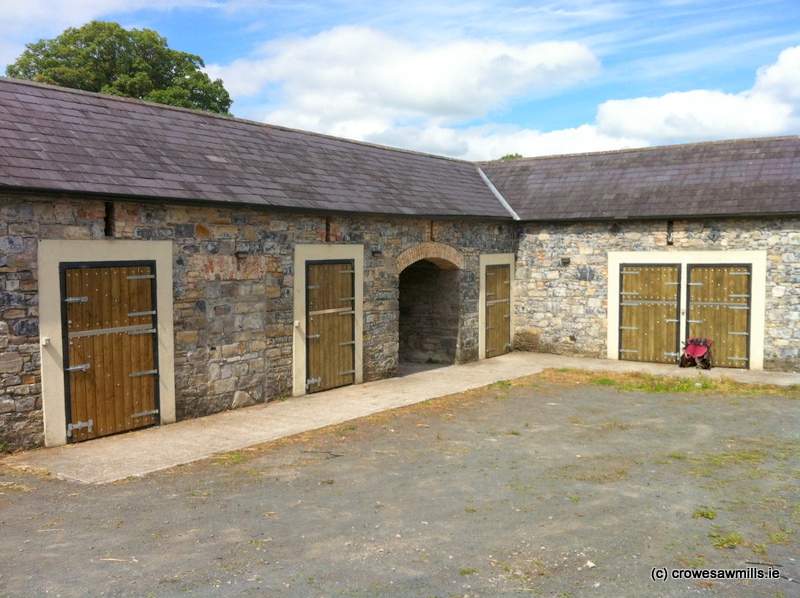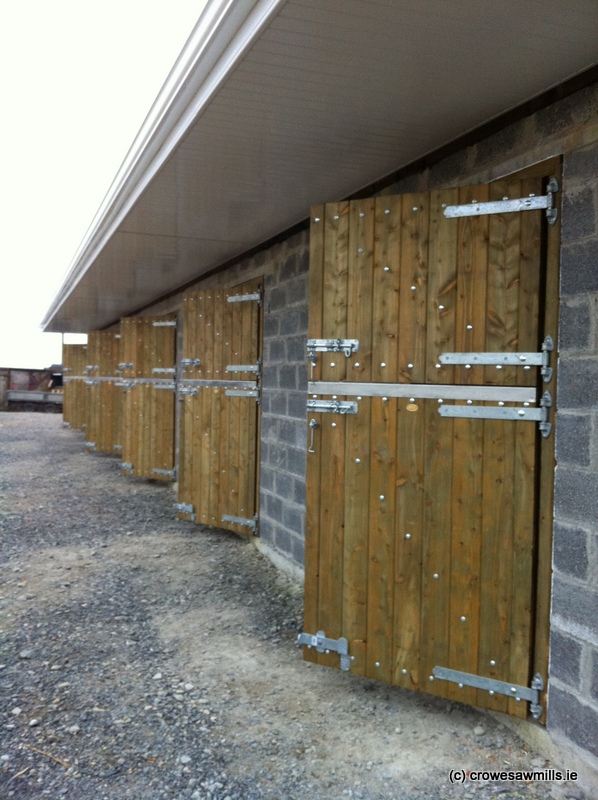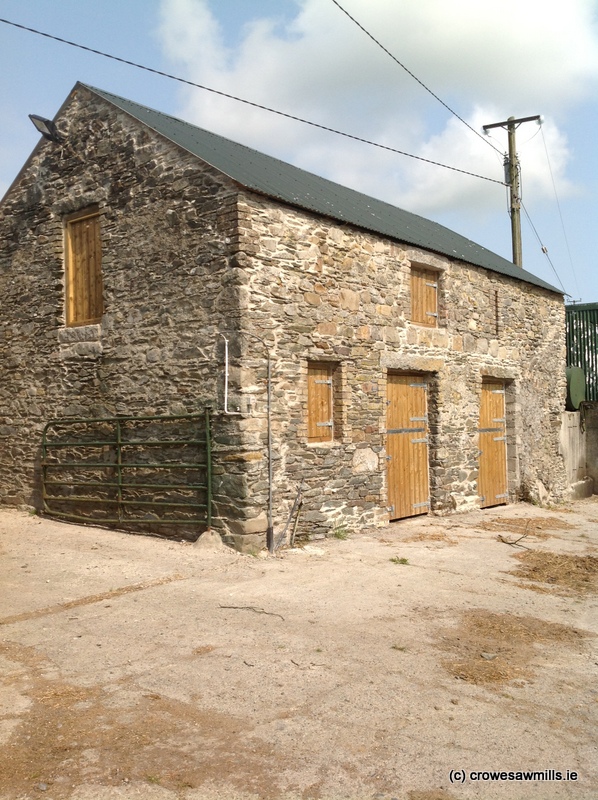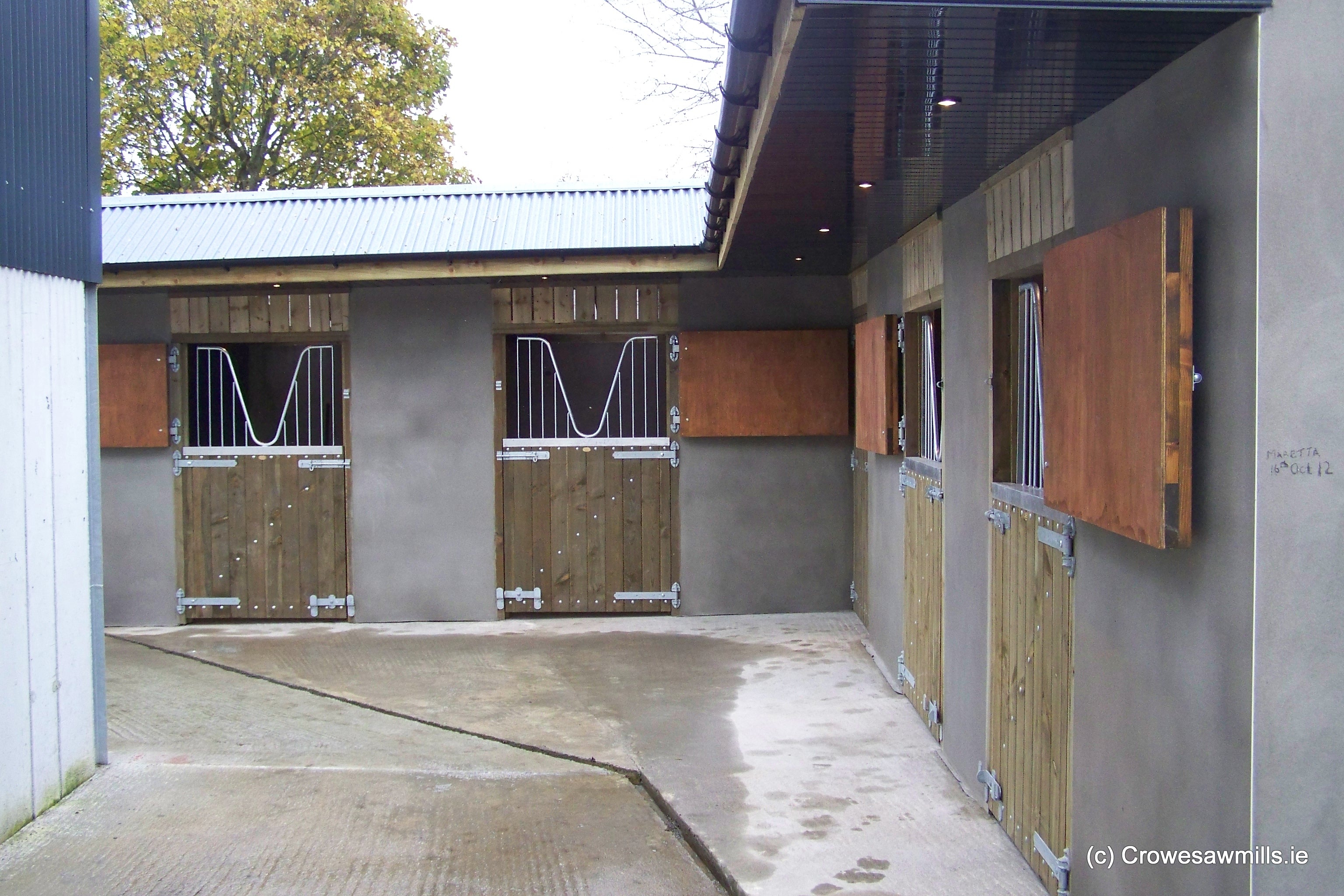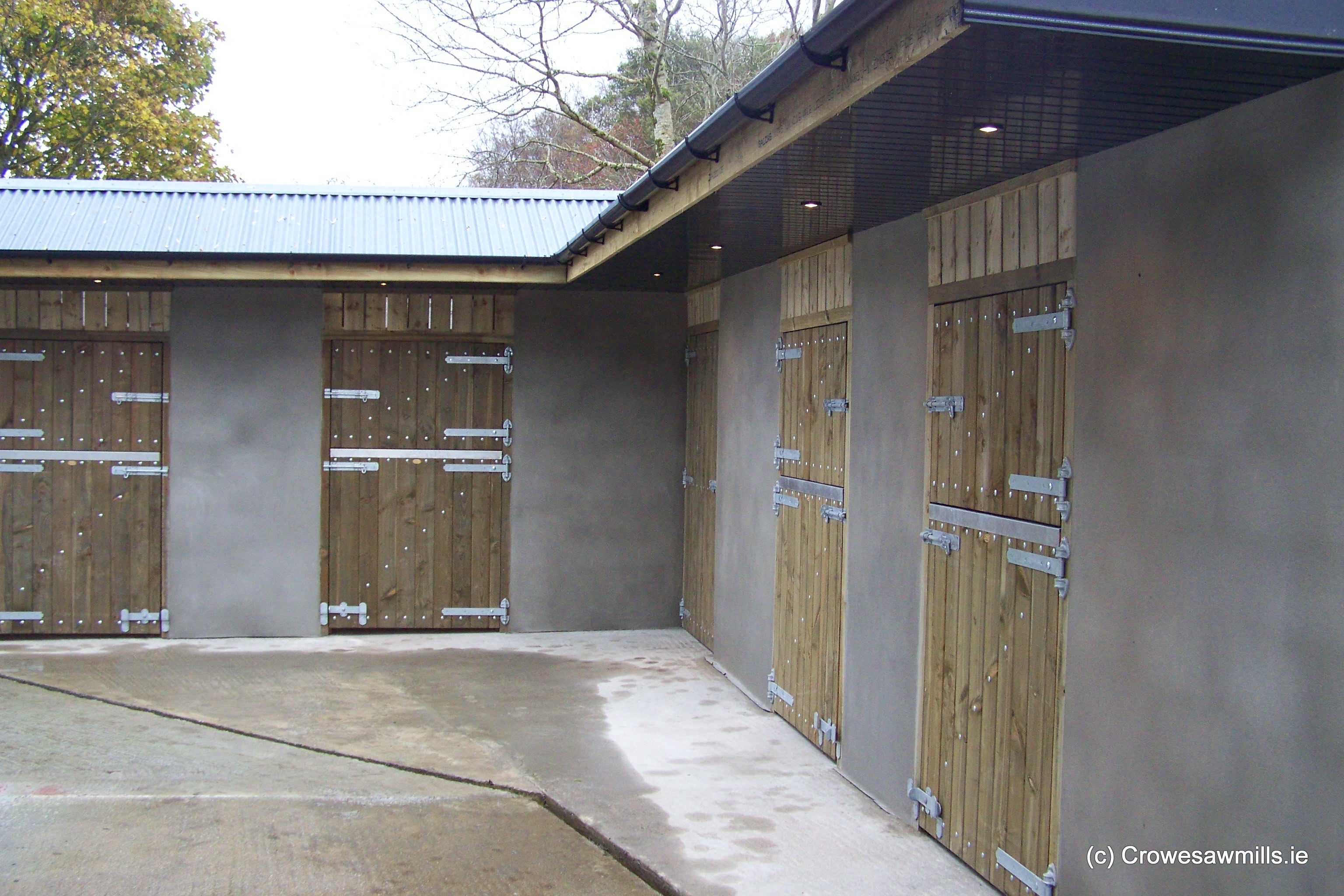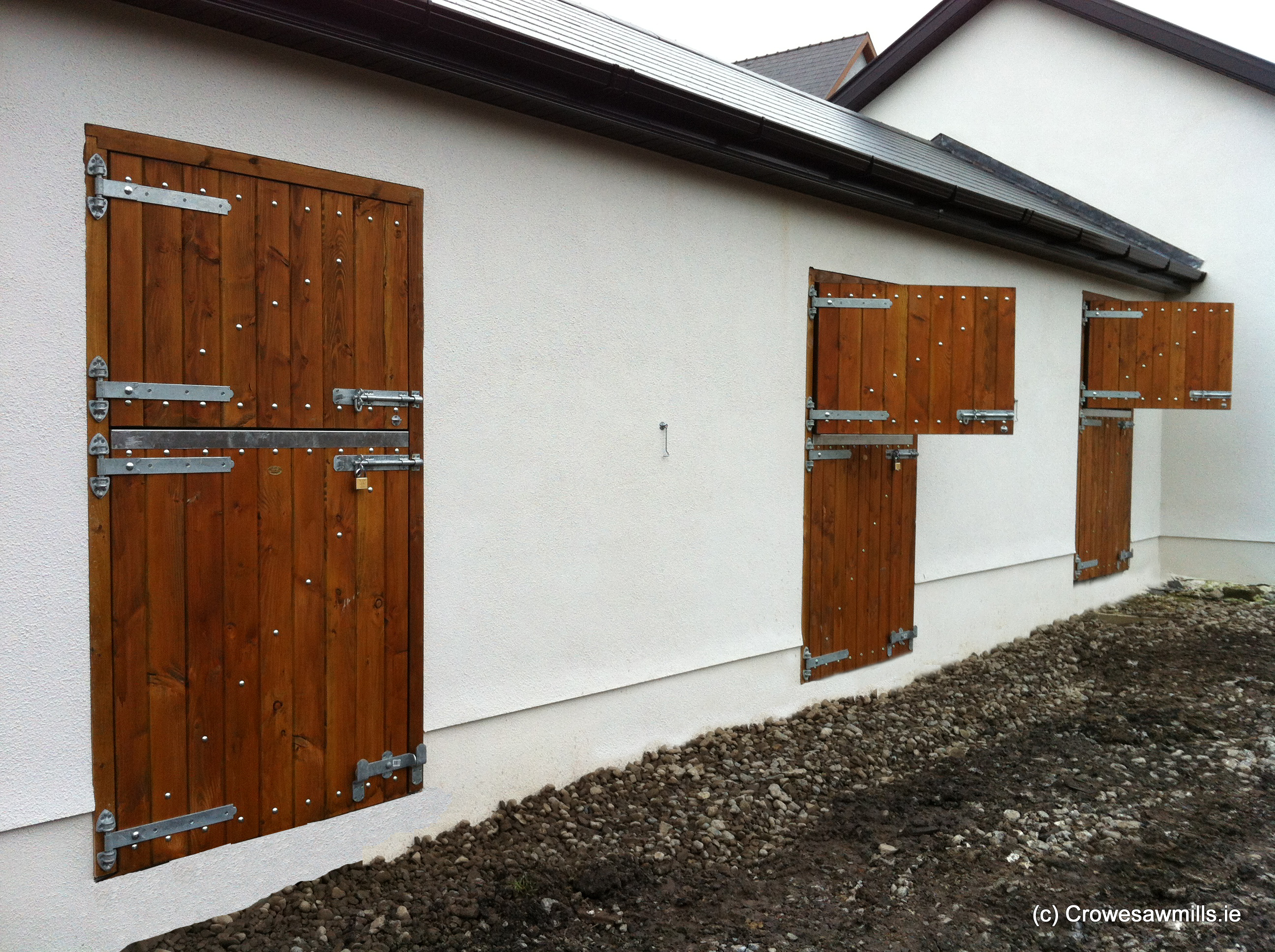 Swedish Redwood stable doors are of the highest quality, we only use Douglas Fir timber as a replacement if Swedish Redwood is not available as it can be difficult to source. A Swedish Redwood stable door is 150mm x 30mm of Swedish Redwood timber, braced with 150mm x 30mm and a sheet of plywood fixed to the rear of the door.
Swedish Redwood stable doors can be stained with a teak stain, pressure treated green, clear deck oil, or if you supply a particular colour, we can apply it for you.
Our Range of Classic Stable Doors for Sale:
• Constructed from 150×32 V larch timber
• Braced and Glued with l50x32 Larch, "Z style"
• Bolted with M8 timber cuphead galvanised bolts (Screws can be used instead of cuphead bolts)
• Plywood fixed to rear of door to give smooth finish
• Door Frame supplied 125×75 larch
• Heavy duty door – 75mm (3 inches) thick
Stable Door Galvanised Fittings:
• 450mm or 600mm Reversible Hinges
• 5/8" Padbolt top and bottom door
• Stable kick- bolt latch
Colour Stain for Horse Stable Doors:

Sadolins Teak (Timber can be pressure treated with Osmose Naturewood)
Stable Gate Dimensions:
2.1m x 1.2m
No extra charge for special dimensions (if doors are smaller)
With Larch Stable Doors, sometimes the resin can come out through the timber, and a small grey pigment can be left on the doors. If you apply a light sandpaper, and sand off, and re-varnish again, this is the only solution. This is beyond our control to solve as timber is a natural product that grows in soil and water and oxygen is required for timber to live. This is characteristic of Larch/Douglas Fir red deal timber.
Horse Stable Doors General Warning
Again, always remember "TIMBER IS A NATURAL PRODUCT" and movement can occur within the timber. If you require a perfect plastic finish, then timber maybe not for you.
Contact us for Timber Post and Rail Fencing
If you are looking for the leading supplier of post and rail fencing that Ireland has to offer, give us a call on (071) 9631040 or send us an email at crowesawmills@eircom.net
We are happy to take your enquiries and make recommendation for all of your post and rail fencing needs.
Crowe's Sawmills…. the top choice for post and rail fencing in Ireland.